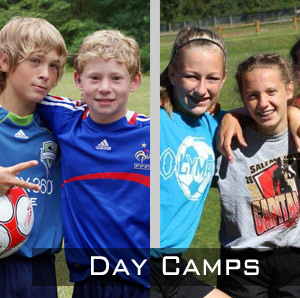 Kids ages 5 - 13 will learn and improve their skills and tactical awareness each day by staff demonstrations, practicing and playing.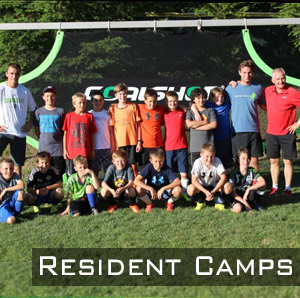 At Camp Waskowitz in North Bend, for kids ages 9-17. There are Advanced and Junior Advanced programs available.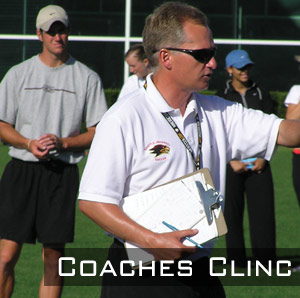 This very popular clinic gives you a chance to learn how to structure a training session, develop a proper skill technique; and improve team enthusiasm and success.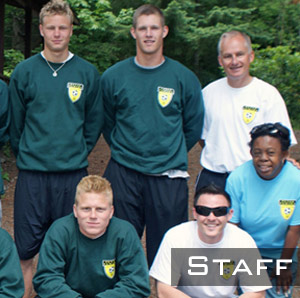 ---
CAMP PHILOSOPHY

Peter Fewing Soccer Camps have been teaching kids that the game of soccer can be both educational and fun. Our ability to teach with enthusiasm and a positive attitude, enhanced by our playing backgrounds, means that each participant will leave camp a better soccer player, teammate and individual. We believe camp should be both educational and fun!



---
BUY GIFT CERTIFICATES ONLINE!
You Can Now Buy Gift Certificates Online! Choose from Day Camps or 3 or 5 Day Resident Camps. CLICK HERE
---
SPECIAL TEAM OFFER
Register your team of 6 or more for one of our Soccer Camps and your coach will receive a certificate for a FREE COACHES CLINIC
---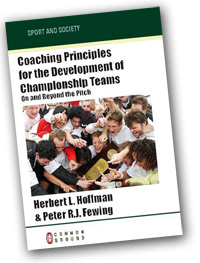 Co-Authors Peter Fewing and Herbert Hoffman have written a leadership book titled, Coaching Principles for Development of Championship Teams. Click Here to Read More...

This is a great book for youth coaches, parents and grandparents with young student athletes, in addition to being a college academic book. This will make a great gift for hard to buy for coaches or parents!

The book is on sale now through Amazon.com or Barnes & Noble. Or you can add the book to your online registration and receive a signed copy at camp or have it shipped to your home!

For More information on Championship Teams CLICK HERE
---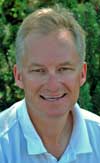 PETER FEWING, CAMP DIRECTOR
2013 WAC Championship; 2013 WAC Coach of the Year
2012 to present, Men's Head Soccer Coach Seattle University
2009 to present, Seattle Sounders Broadcast Team
2011 Pumas won thier first National Championship Title and third National Championship Title for Peter as coach
1988-2006 Men's Head Soccer Coach, Seattle University
2004 & 1997 National Coach of the Year
2004 & 1997 National Champions
2004, 2003, 2001 GNAC Coach of the Year
2004, 2001,1998,1997 & 1990 Regional Coach of the Year
2004, 2001, 1998, 1997 Regional Champions
1998 Final Four Finalist
2001 National Final Eight Finalist
2001 & 1997 Nel Dahlquist Sportsmanship Award
USSF "A" licensed coach
Former professional player for the Seattle Storm
---
2011 KITSAP PUMAS WIN NATIONAL CHAMPIONSHIP

» After two season coaching the Kitsap Pumas Pro Soccer Team, coach Peter Fewing leads them to victory in the 2011 Professional Development League (PDL) National Championship.
---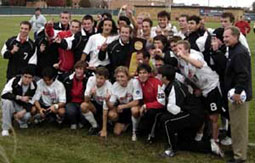 2004 & 1997 Seattle University Men's Soccer
NATIONAL CHAMPIONS

Seattle University Men's Soccer team, coached by Peter Fewing, won the 2004 NCAA Division II CHAMPIONSHIP.The team was undefeated in the 2004 season.

Seattle University Women's Soccer Team were in the NCAA Division II Final Eight, 2004.
---
Dear Parents:

As being head coach of Seattle University Men's Soccer team, we have been to the National final eight, final four and won 2 National Championship. In addition and equally important we have won the National Team Sportsmanship award twice. In 1997 we became the first and continue to be the only team in the 48-year history of the National Tournament to win the Championship and Sportsmanship award in the same year. We did so with a team that carried a 3.4 GPA for the quarter. I mention this because at camp our goal will be to significantly improve your child's soccer skill, fitness and knowledge of the game while reminding the need of being a good teammate, using proper sportsmanship and striving for their best in the classroom. All this while having fun at camp everyday.

As a parent of 3 children, my wife Patty, our staff and I are fully aware of our important responsibility and opportunity we have to positively impact your children at camp. We look forward to working with your children and teaching them the game we love, teaching them the correct way to play and giving them an absolutely fantastic week at camp.

Best regards,



Peter Fewing